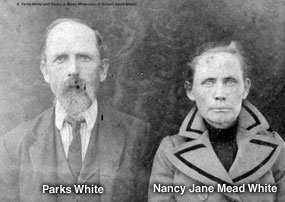 Nancy Jane "Nannie" Mead
Born: December 9, 1857, Puritan, Arkansas
Died: December 31, 1918, Blair, Oklahoma
Married: S. Parks White.
Nancy was the daughter of Mary Ann Price Mead and Robert David Mead. She was known as "Nannie" and produced six children by Parks White: Nora, Fannie, Claud, Lucy Sim, and S.E.. Mary Ann Price Mead lived out her last years with Nancy.