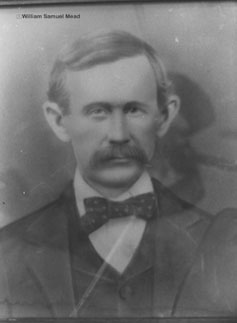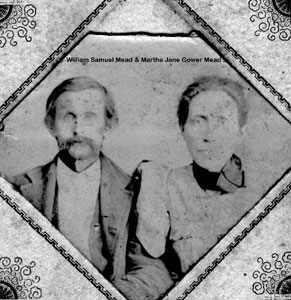 William Samuel Mead
Born: April 13, 1850, Chester, South Carolina
Married: Martha Jane Gower, December 22, 1878
Died: April 19, 1927, Oklahoma City.
Martha Jane Gower
Born: August 2, 1856, Newbern, Tennessee
Died: April 24, 1932, Lawton, Oklahoma
William Samuel Mead, "Billy" spent his early years in Antoine, Arkansas. He joined the Confederate Army in 1863 with his father Robert David Mead and Uncle Jesse and was captured a year later and sent to Rock Island, Illinois prison until he escaped. He returned to Arkansas with his mother and siblings until his father returned in 1865. After his father died, Billy became very bitter about the war and briefly joined Quantrill's Raiders until he saw how evil they were and left them. He moved to Pine Bluff, Arkansas with his mother and married. A son, J. Allie Mead was born but the mother died soon after. He married again but they divorced.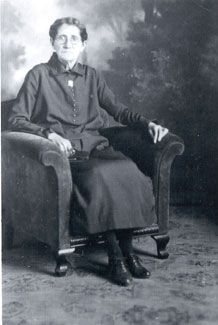 Billy moved to Fannin County, Texas some time before 1889, met Martha Jane Gower and they married. They had six children while in Texas, and Billy was primarily a rancher. They moved to Paucanla, Indian Territory around 1900, where their last son, Cuthbird Davis Mead was born. Some time around 1909 or 10, the family moved to Elmer, Oklahoma. Billy continued farming and ranching until his retirement and he and his wife lived with one son or another until his death in 1927.
Martha Jane was part Cherokee. She continued living with one son or another until her death in 1932.